Pivot Steer Truck Training
Course Type: Pivot Steer (Bendi/Flexi)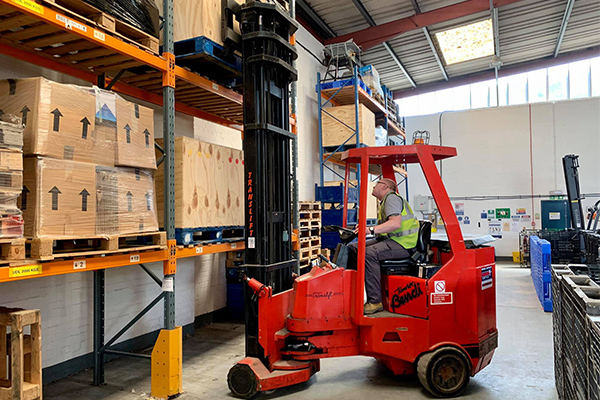 Course Levels
Novice - 5 Days
Experienced - 3 Days
Refresher - 1 Day
All timings are based on a 3:1 ratio, if 2:1 or 1:1 then the timings may vary.
Course Location
Nationwide, We will come to you and build the course around your needs with the least amount of disruption to you or your workforce.
PLEASE CALL 0151 640 0389
Also commonly known as Flexi or Bendi machines, the pivot steer fork lift has been one of the most original developments in materials handling in recent years.

Their unique design (and operational methods) allows the truck to stack full pallets in narrow aisles yet still operate in a yard unloading lorries.

In the right application this eliminates the costly double handling of loads as well as optimising storage space in the warehouse.